Welcome to the CAIPEC Chronic Pain Toolkit! You and your clinic have decided to improve the delivery of chronic pain care, congratulations! For successful change to occur, your group must be committed to a team-based and patient-centric approach.
Click here to access the Chronic Pain Practice Toolkit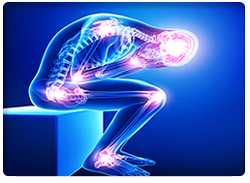 There is a CAIPEC Webcast discussing this Toolkit to further assist you in its use and provides guidance on how you can use these efforts in obtaining Maintenance of Certification (MOC) Part IV credit.
The Toolkit is organized into 4 sections:
| | |
| --- | --- |
| 1. | Transforming Your Clinic Process – Here you'll find a CAIPEC Clinic Implementation Workbook to guide your clinic in the planning and implementation phases. It also includes various links and appendices complementing the workbook, such as educational links (second section below), PDSA (Plan-Do-Study-Act) worksheets, sample clinic workflows, etc. |
| 2. | Educational links – Transforming how your group and clinic manages patients with chronic pain starts with education. Under Educational Links who will find suggested guidelines, links to CAIPEC educational materials, such as webcasts and upcoming lectures, and PowerPoint© slide sets. |
| 3. | Resources – This section serves as a repository of various instruments you may choose from, other informative chronic pain educational links, the sample clinic workflows, and so much more. |
| 4. | Maintenance of Certification Part IV Resources – This optional section is designed to serve as a resource if you and physician colleagues wish to get credit for MOC Part IV credit. This section gives you links and pdfs specific to your specialty on how to accomplish this task. |